Most days I struggle with what to make for my fine art fairs. I generally have to make something iwth glass because that's how I "jury" in. But it can be difficult deciding what to make. There's the fear that if I make too many floral pieces, my customer will want "whimsy". And if I prepare for "whimsy" they'll want more stuff in metal. and so on, and so on and so on.
Last month I made a decision to just focus on the stuff that I love doing. And the hope is that my customer will "love" what I'm doing , because I'm working from a point of "Passion". So here's my new stuff.. I made 6 bracelets with beads like the set below for
Arts, Beats and Eats
in different colors. This is the only one I have left. Do you think I should make these part of my focus????
I sold 5 of these...yaaay! they were all different and some included my glass pinwheels....
This is the other stuff I've been working on. Seems folks like my Copper Canyon Bead. They seem to sell pretty regularly, so I thought I would play around with some new background colors. What do you think????
This is the orginal Copper Canyon....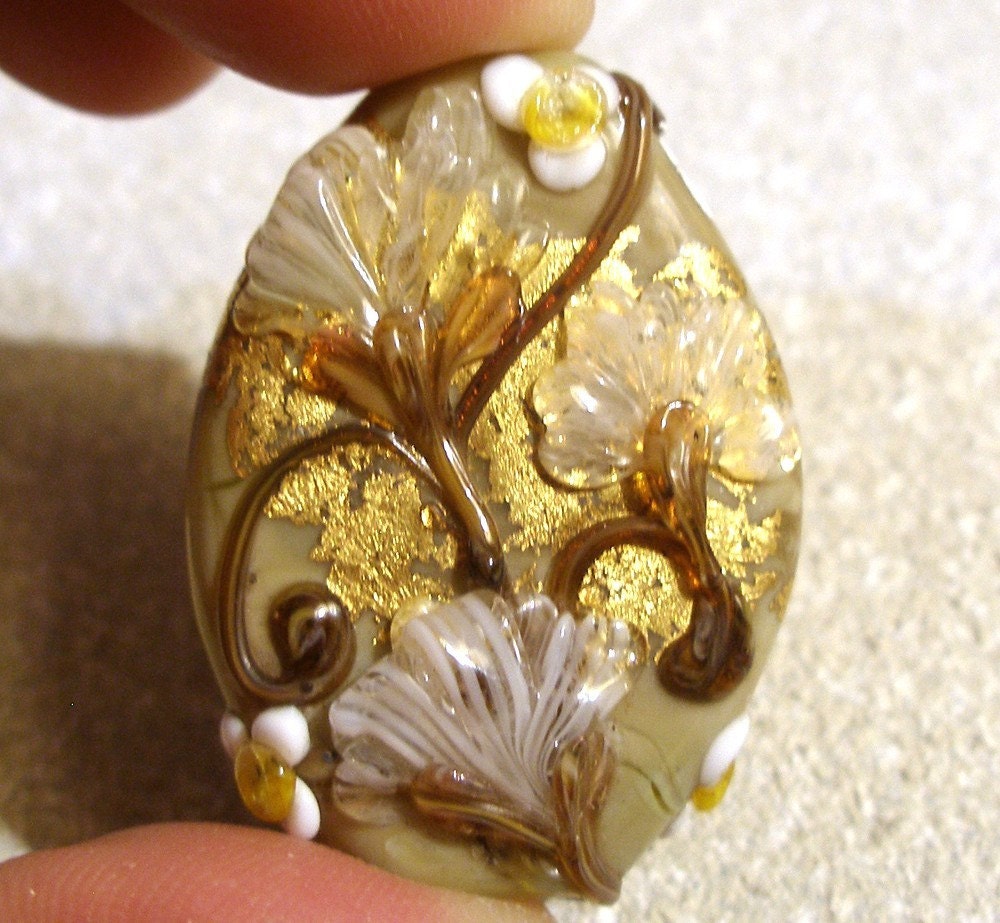 and these are the new backgrounds.....
| | | | |
| --- | --- | --- | --- |
| | | | |